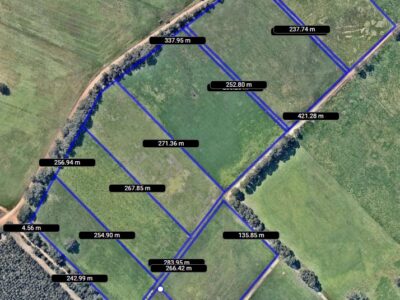 Roughly put together a map/ layout of the paddocks you wish to construct; that way our team can enter that info into our Nearmaps software and give you an approximate meterage required for materials. This is also handy to pass onto the fencing contractor so they can see how much work is involved.
As good contractors are hard to find, their availability could be anywhere from weeks to months. Based on current stock and shipping times we advise to book contractors at least 3months in advice. Click here to view our recommended contractors.
Once you've approved your quote, confirm and pay for the order as soon as possible. Even if it means the stock could sit there for a week or two while you wait for the contractor.
Mow or slash the grass at least one week out from the contractor coming. If you have rough ground in areas, we advise you to use a grader blade (if possible) to smooth it out.
5. Peg out corners / gateways
In order to save your contractor time, peg out each corner of the paddocks and gateways.