Why EzyEnd?
We know how hard it can be to build with steel oval rail (cattle rail). There can be a lot of welding needed only adding to your installation costs.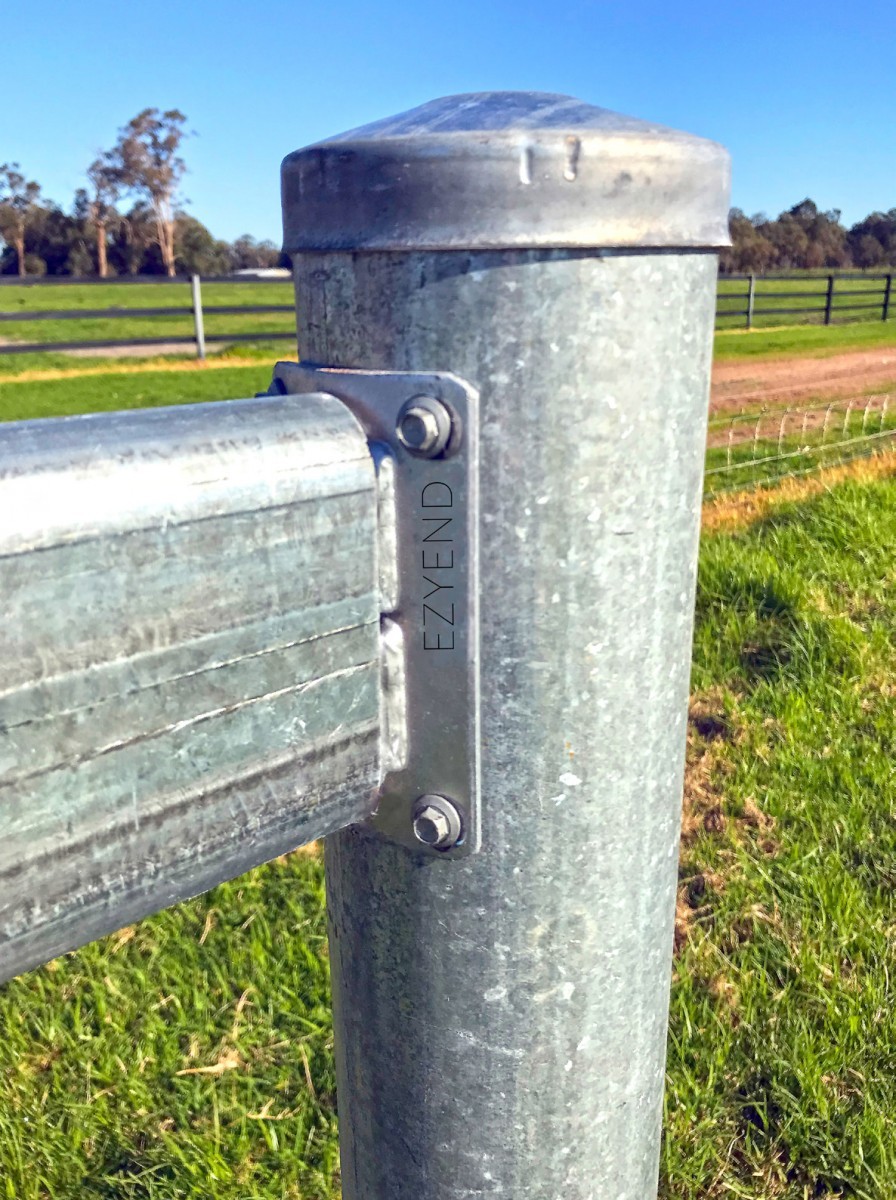 EzyEnd has been designed to make your life easier.
Eliminates the need for welding.
High quality galvanized steel – no rust.
Easily drilled to steel or timber posts.
A unique design with a curved option for round posts or a flat option for square posts and flat surfaces.
EzyEnd – easy DIY saves time & money!
Mission: Replace Damanged Rail
Measure the rail to be replaced.
Trim galvanised steel oval rail to size.
Remove damaged rail.
Slip EzyEnd into each end of new rail.
Place rail in position between posts (make sure level).
Screw in place.
And Ta Da! All done…Easy as!